Podcast luistertip: Coaching Real Leaders
Real-life coaching sessions with leaders working to overcome professional challenges
ma 17 apr 2023
Coaching Real Leaders
presents real-life coaching sessions, with leadership challenges like staying motivated after layoffs, achieving team goals, and more. Listen in as host and longtime executive coach Muriel Wilkins takes you behind closed doors as she helps executives, managers, and entrepreneurs work through the challenges they face and discover unexpected insights about themselves.
The new season episodes explore dilemmas like:
- How do I stay motivated after a round of layoffs when resources are tight?
- How do I rebound after my scope of responsibility has been reduced?
- How do I make sure my team and I reach our goals?
Listen in for new career challenges and new leadership lessons.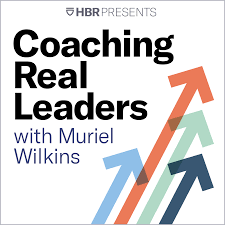 How Do I Stay Motivated After Surviving Layoffs?
She's finally found a leadership role that feels aligned with her personal mission. But in the wake of unexpected company-wide layoffs, she's struggling with how to plan for her team's future amid the organizational uncertainty. Host Muriel Wilkins coaches her through how she can motivate and lead her team when so much feels out of their control.
Naar het overzicht